The Apacer AC531 portable hard drive comes packaged in a simple white box. The front advertises key features like the drive's 1TB capacity, USB 3.1 Gen 1 interface and shock and dust proof outer casing. There is also a large, plastic window which lets you look inside the box and see what the drive looks like.
As portable hard disks are meant to carry around, the resistance to wear and tear must be the main concern when buying one. Apacer AC531 portable hard drive can take a serious beating thanks to its rubber shell. On the package you can see clearly the features of 1M Shockproof and IP5X Dustproof. The shell absorbs and transfers shock away from the hard disk due to accidental bumps and drops from up to 1 meter. The IP5X standard for protection against dust ensures that your data is safe against the elements. You could use this drive on the go without worrying about your hard drive getting smashed and losing all of your work.
This 2.5-inch lightweight unit is a reasonable 129.5 x 83.5 x 19.5 mm in size. A vibrant color combination with blue and green embellishes AC531 with a sporty mood. All corners of the drive are rounded to enhance safety.
The exterior is structured with a cable holder design to keep the cable neatly stowed. This is a really nice well thought out feature and the cable is held secure for storage.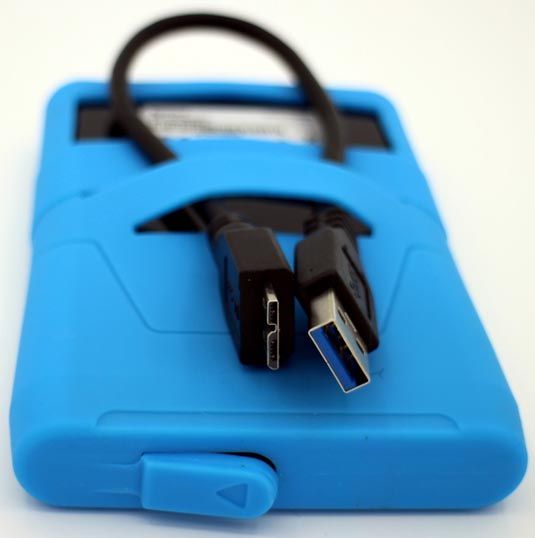 The rubber coverage design of the USB socket keeps the drive fully masked from any dust intrusion.
The drive has a fast 125MB/second read/write speed which is enable with a USB 3.1 Gen 1 connection.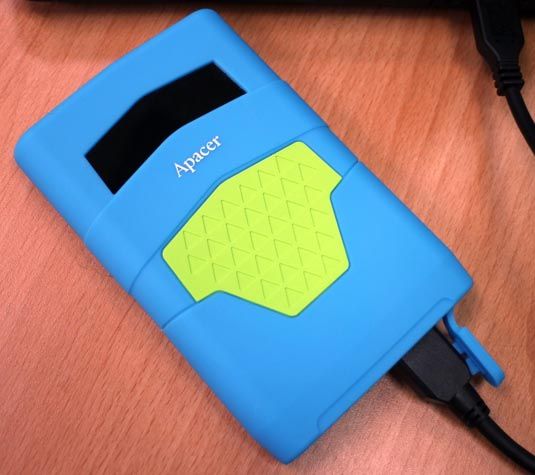 If you need a decent amount of capacity in a durable storage device, the Apacer AC531 in the 1TB capacity is a great choice. The rugged portable hard drive is very fast and can protect data against shock and dust. Available in 500GB, 1TB, and 2TB capacity, AC531 is the portable solution that both safeguards the files and addresses individual space demands.
*Disclosure: An important note, we are just sharing this information to the public, provided by our source. Apacer - Info / Logos / Photos / Images have respective copyrights.